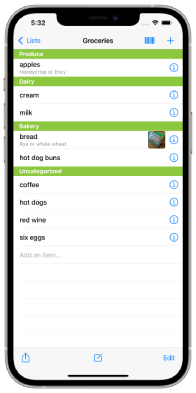 The OurGroceries® app is the simplest way to keep your grocery lists instantly synchronized on all the smartphones in your household—and it's free!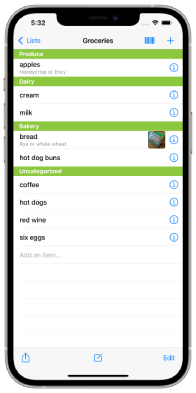 Other features include multiple shopping lists, a web interface, photos, and recipes. Learn more.
Available for iPhone®, iPad®, iPod touch®, Siri, Apple Watch®, Android™, Wear OS, Amazon Alexa devices, and Google Assistant devices.