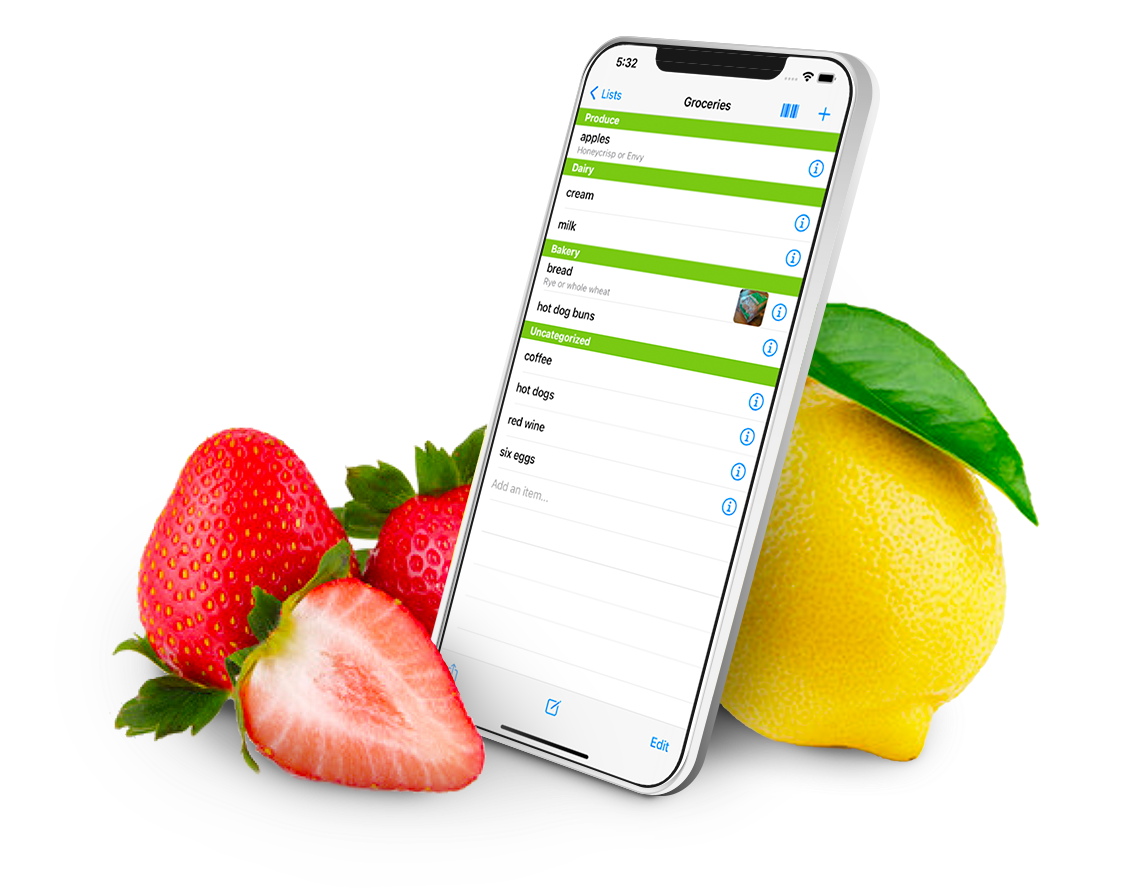 The easiest-to-use grocery list app!
Never forget your list at home, and always know the exact right items to get.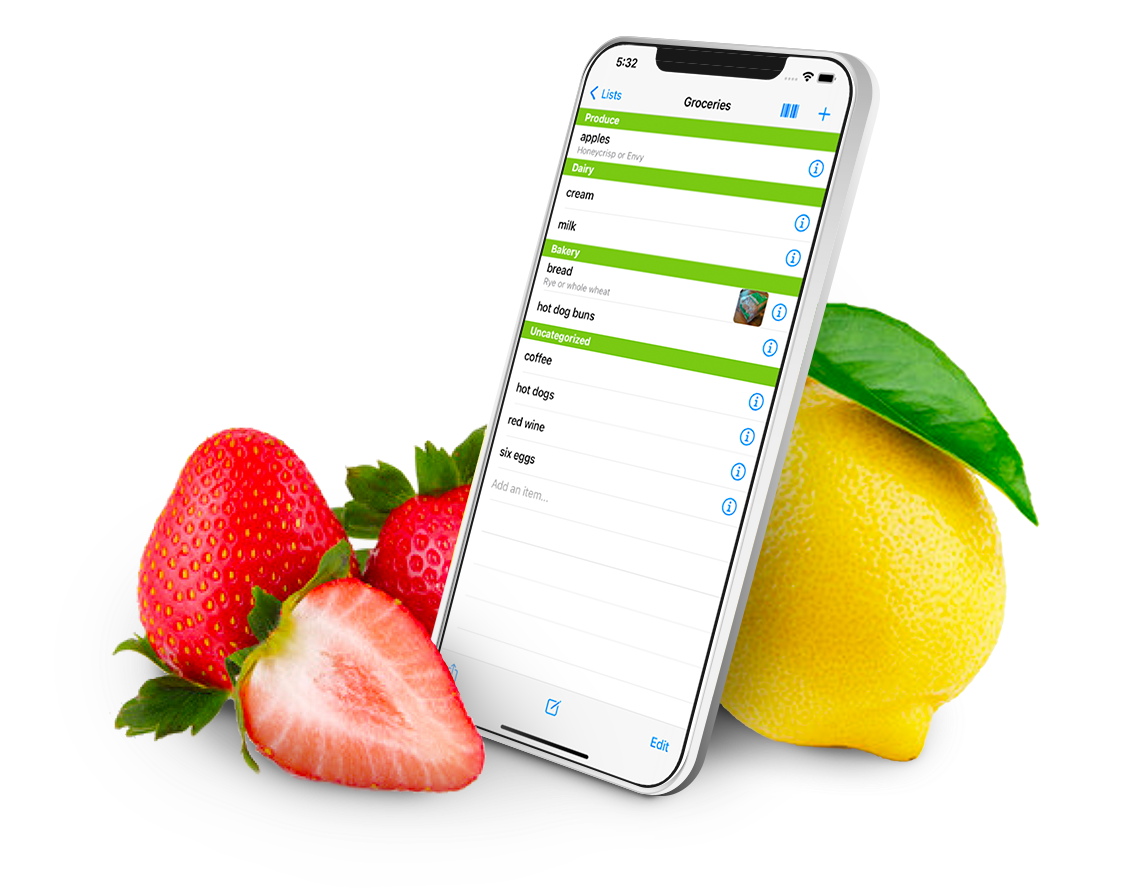 "Wish I could give it 6 stars! My wife and I have used it almost daily for YEARS."

—Plazman888
A grocery list that your whole household can use together
Add milk to the grocery list and your partner sees it immediately—even if they're already at the store! Anyone can update the list whether they're at home, at work, or on the go.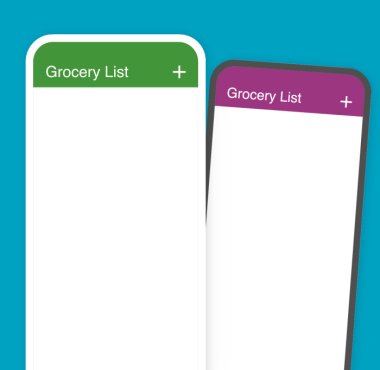 "Honestly, this app changed our lives as we no longer have the frustrations of having to discuss what items we need, we just maintain it as we go."

—Robhem
Make your shopping easy, efficient, and stress-free
An organized list lets you visit only the aisles needed for each trip, and adding photos makes sure the right items always come home—regardless of who's doing the shopping!

"The items are categorized, so he is not running back and forth all over the store. I can see the items that are crossed off, plus I can add items as he's shopping."

—IowaKJ
Everything you need to make grocery shopping easier and faster!
Share
Share lists with your whole household
Alexa
Use Alexa to update your lists
Detail
Add detail to your lists with photos, notes, quantities, & barcodes
Devices
Use on iPhone, Android, Apple Watch, web browser, Echo, and more
Auto-grouping
Automatic grouping into grocery store aisles
Recipes
Use recipes to add ingredients to a shopping list